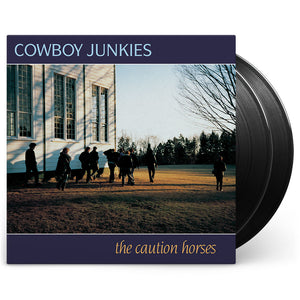 The Caution Horses LP
0041-3003-0023
Re-mastered by Peter Moore and Cowboy Junkies. 180gm audiophile pressing. 2 discs in a gatefold sleeve.
LP 1 Side A
Sun Comes Up, It's Tuesday Morning
'Cause Cheap Is How I Feel
Thirty Summers
LP 1 Side B
Mariner's Song
Powderfinger
LP 2 Side A
Rock And Bird
Witches
Where Are You Tonight?
LP 2 Side B
Escape Is So Simple
You Will Be Loved Again