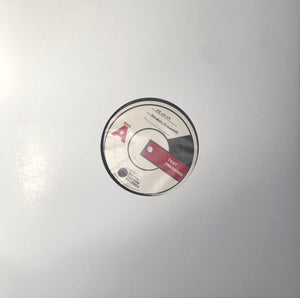 Lay It Down LP - TEST PRESSING
0041-3003-0041
THIS IS A PRE-ORDER PRODUCT EXPECTED TO SHIP OCTOBER 6, 2023.
Date is subject to change due to industry wide manufacturing delays.  

Test Pressings are the very first vinyl records made from the metal parts that will eventually manufacture the entire run of a particular album. They are essentially a "proof" sent to the artist/producer for them to listen to and to make sure that they are satisfied that the music master has been successfully transferred onto vinyl. They come in generic white sleeves with a generic label, no artwork. There are very few Test Pressings made for each album. In the case of Lay It Down we only had three Test Pressings sent to us. We are selling two of these Test Pressings and all of them are signed on the label by the four band members. Needless to say these are extremely rare. 
Side A 
Something More Besides You 
A Common Disaster
Lay It Down
Hold On to Me
Come Calling (His Song)
Just Want to See
Lonely Sinking Feeling
Side B
Angel Mine
Bea's Song (River Song Trilogy: Part II)
Musical Key
Speaking Confidentially
Come Calling (Her Song)
Now I Know
For the first time EVER, Lay It Down is now available on vinyl. This is a very special album for us. It was the first with our new label Geffen Records and it set us on a trajectory away from the nascent Americana scene and towards something that was, once again, uniquely our own. It also contained our biggest radio hit, A Common Disaster (which was good for the career trajectory). We've teamed up with Real Gone Music and they have done a beautiful job with the re-release. It looks great and more importantly it sounds great. Enjoy.