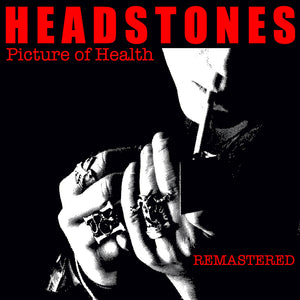 Picture of Health Remastered CD
0018-3001-0031
13 Original tracks + 3 Bonus Demos & Newly recorded, unreleased 1991 demo track "Skin Me Alive".
Track List:
It's All Over
Heart Of Darkness
When Something Stands For Nothing
Tweeter And The Monkey Man
Absolutely
Three Angels
Oh My God!
Losing Control
Cut
Judy
Won't Wait Again
Where Does It Go?
Cemetery
Skin Me Alive (Re-Recorded Demo)
When Something Stands For Nothing (Original Demo)
Sweet Pea (Original Demo)
Cemetery (Original Demo)