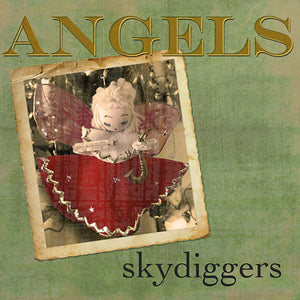 Angels CD
0022-3001-02
In expanding the Angels Christmas ep into a full length album we realized that some of the most moving moments of the season are more than just expressions of glad tidings and comfort and joy... that there are moments of melancholy, regret and truth that are in their own way as much a part of the Christmas experience as any joyous carol. And that Angels are with us throughout the year, and that with their guidance we are free to celebrate our quieter, more personal moments as well.
Track Listing: 
2000 Miles
I Wonder as I Wander
Remeber Me
Church Bells Ringing (Christmas in the City)
Poor Little Jesus
Christmas in Prison
Where's my Baby, Tonight
Minuit Chretiens
The Holly and the Ivy
Good King Wenceslas

A portion of the proceeds from the sale of this recording will go to the Unison Benevolent Fund, a non-profit organization that provides counselling, emergency relief and benefit programs for those in the Canadian music community who face personal or professional challenges due to hardship, illness, unemployment or economic difficulties.